About Us
We're SUGS -Swansea University Guides and Scouts!
Climbing, kayaking, hikes and camps are just some of the activities we offer at SUGS. We can also help you find a local scout or guide group to volunteer at if you wish. Come and join in - we have a dog as a mascot!
Follow us on Facebook (via the link above), drop us an email, or click the button above to get involved!
Our club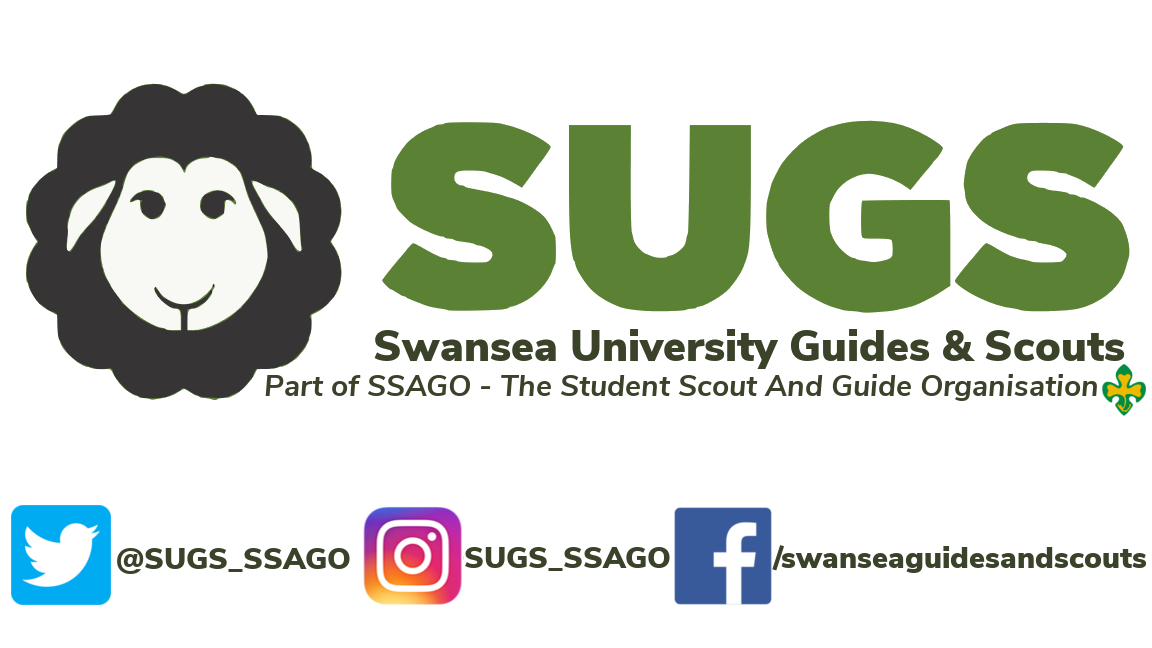 Swansea University Guides and Scouts - or SUGS when we're not being formal - has been running in its current iteration since 2005 - although there are records of SSAGO in Swansea from the forties!
We meet up on Monday nights and get up to a manner of shenanigans, from sandwich quizzes to first aid with St Johns, and cardboard warriors to paracord crafts, there isn't much we won't do! Feel free to come along and try us out for a night or two, we're a friendly bunch :)
It's not just weeknights either! We have a handful of camps throughout the year, some with our neighbouring Welsh clubs, and of course the national rallies!
And if you want a SUGS badge, a fashionable circle with Derek (our mascot and logo) on get in contact! (There's an pride version too!)
Our social media
Our universities
Our members
We currently have 34 active members.
Our current chair is Ros Wood.
Our mascots
After an unfortunate firework related injury, Minty is joining Derek in retirement and handing on the baton of SUGS' stealable mascot to their daughter, Gwen. She has been thoroughly trained by her parents on how to avoid capture (you can try and steal Gwen, but wool do everything we can to get her back) and even has a camp blanket for style points. The family enjoy grazing on the grass in Singleton Park, and having sheepy nights in. Derek, Minty and Gwen are looking forward to meeting "ewe" at Rally, so please don't be sheepish!

Struggling to tell our sheep apart? From right to left we have: Derek, who wears a small SUGS Scarf; Gwen, who has a cosy camp blanket; and Minty, who has a *stylish* tramp stamp of their name. All through have matching beanies for chilly camps.

After an "accidentally formal" vote at 2021's AGM, we also have another mascot since then - Maddie the Cockerpoo, belonging to our member Jen. She is very much NOT STEALABLE.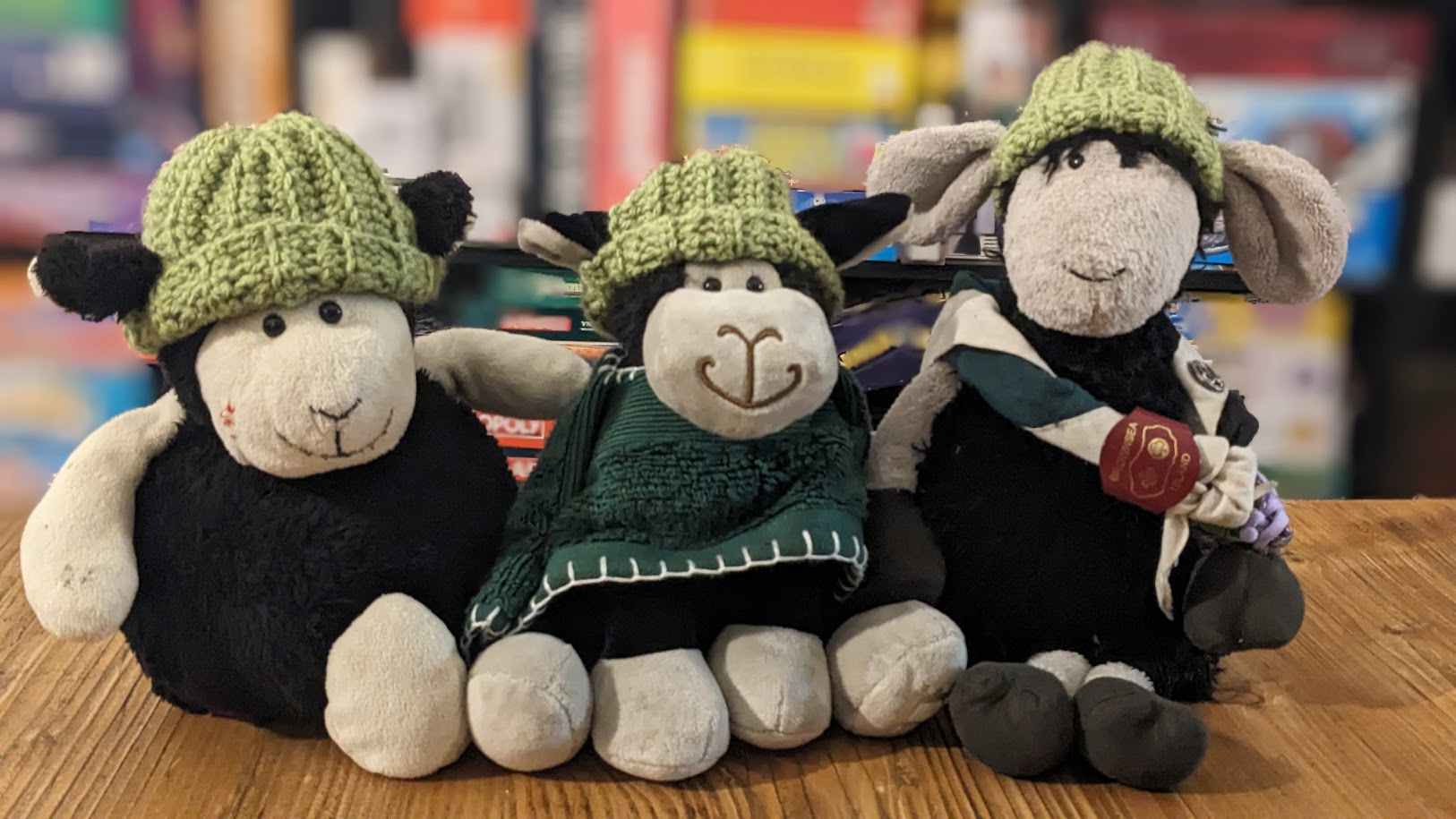 Are you interested in finding out more?